About Claire
Claire Hartley teaches regular Mindfulness classes in Argyll, Scotland and is currently running classes in Oban and on Seil Island as well as via Skype. She read Psychology at Edinburgh University and has studied mindfulness principles with many different teachers and has been meditating for 29 years.
Claire has travelled widely to learn to teach mindfulness, studying with the University of Massachusetts (UMASS, thought to be the best University in the world for Mindfulness) and Breathworks in the UK and has learnt from some of the top mindfulness instructors including Florence Meleo-Meyer at UMASS. Claire's teacher training (TTR1 and TTR2) has been at the University of Bangor (the leading UK University for Mindfulness Based Stress Reduction - MBSR) and she has done thousands of hours of study as well as hundreds of hours of teaching.
Claire teaches mindfulness to groups and individuals in community settings and also conducts one to one (or one to two) classes in her studio on Seil. These courses can be tailored to meet participant's needs so that they are working with their own stress, pain and illness and the challenges and demands of their everyday lives.
Claire teaches the gold standard of all mindfulness courses – the 8 week MBSR course designed by Jon Kabat-Zinn. In addition, she runs mindfulness 'taster courses' and classes in mindful movement, stress reduction, pain reduction, business stress reduction as well as mindfulness meditation. She runs tailored courses for businesses to improve productivity, better communication and better relationships in the work place.
Claire can also conduct some mindfulnes classes by Skype or Facetime or over the phone for those who are unable to attend due to poor health, location or work schedules. See Courses here.
Claire is an extremely dedicated and enthusiastic mindfulness teacher. "I feel extremely privileged to be able to teach people a skill that can radically improve their lives. I feel so fortunate to be able to help others in this way and I also really love teaching mindfulness and learning so much from each lesson myself". Claire has had a very strong daily personal mindfulness practice for many years. However, to further her learning she regularly attends training courses, workshops and retreats as well as keeping up with the latest research. Bangor University suggests teachers should have regular supervision and Claire has this with one of the top mindfulness teachers in the UK.
"I have personally found that from practising mindfulness, I do not get stressed or overwhelmed and my health has radically improved, as well as my memory and concentration. I am happier, more relaxed and content and can accept whatever comes my way more easily as well as now enjoying the 'more mundane' parts of my life that I had not before".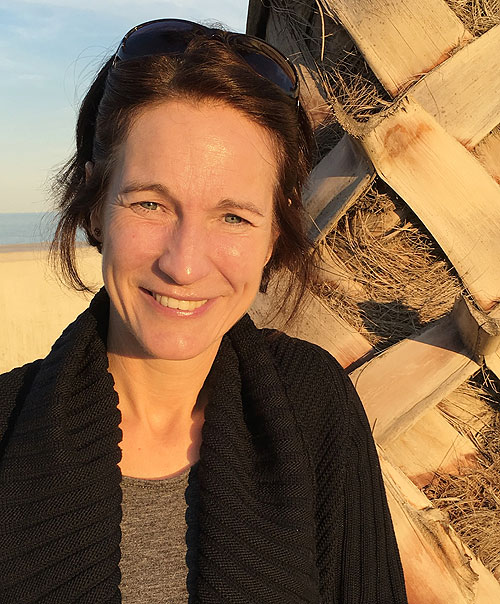 Claire adheres to appropriate professional and ethical boundaries and frameworks as a mindfulness teacher and to the UK Network for Mindfulness-Based Teachers Good Practice Guidelines for teaching mindfulness-based courses and to the Ethical Guidelines developed at the University of Massachusetts CFM.
Claire Hartley clear and mindful
Mindfulness Courses Scotland