Claire Hartley is TEACHING LIVE ONLINE INTERACTIVE MINDFULNESS COURSES. These are 'real time' classes and not pre-recorded videos. If you do not have a computer, you can join the group on the telephone. The most popular course is the 8 week mindfulness course that all participants say helps them enjoy life more and most participants say is life changing.
Anyone and everyone can benefit from learning mindfulness – from those who just want to get more out of life to those who feel they cannot cope. It can have a hugely positive impact on our lives as it teaches us to deal more effectively with difficulties.
Scientific evidence has shown it reduces chronic stress, anxiety and worry as well as chronic pain and the likelihood of a recurrence of depression. It also increases our concentration and memory, our ability to relax, self confidence and enthusiasm for life.
Practising mindfulness allows us to be fully present in our life and work, which improves our quality of life.
Instead of trying to get somewhere else, mindfulness is being where and how we are in this very moment, whether the experience is pleasant, unpleasant, or neutral. Mindfulness is bringing our awareness to the present moment without judging it. Seeing clearly whatever is happening in our lives and being present enables us to be more relaxed.
Often when we do a familiar activity, like driving a car or eating our mind is miles away, thinking of something else - this is known as being on Automatic Pilot. We are often not 'presen't for much of our lives and we rush through the parts we don't like trying to get to the parts we do like - so are not truly living each moment of our life. Mindfulness is the opposite of that – it focuses on the current experience and by being mindful, the more mundane daily experiences, such as brushing our teeth and our journey to work become more pleasurable when we are present with them and so can even enjoy the daily chores! Being mindful is about coming out of Automatic Pilot and being truly present.
Even if we do not like an experience, we accept what is here and learn to explore it with curiosity. This can be difficult if we are in great pain but mindfulness can help us enormously showing us things we have never seen before and in turn alters our relationship with the original hardship, so greatly improving our life.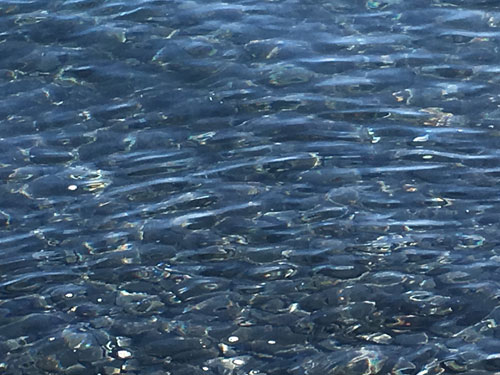 By being mindful, we are not bogged down by endless thoughts and we can also see the unhelpful ways in which we react to an experience and choose to act differently. We can identify depressing or self-depreciating thoughts and halt them before they develop further. Through practising mindfulness our mind becomes clearer and we are more relaxed. Read more about the benefits of mindfulness here.
Jon Kabat-Zinn, professor at the University of Massachusetts Medical Centre, is seen as the founder of mindfulness. The origins of mindfulness are Eastern and Jon Kabat Zinn integrated these into a scientific format. He designed a course, Mindfulness Based Stress Reduction (MBSR) in 1979 for the patients at the Stress Reduction Clinic at the University of Massachusetts Medical School and he has made adjustments to it over the years so it is the most effective it can be for helping participants reduce their stress, pain, illness and depression. This 8 week MBSR course is the gold standard of mindfulness courses because of the remarkable results it produces and it is taught in hospitals and schools all over the world.
Claire teaches mindfulness courses in Argyll, Scotland (mainly in Oban and on Seil Island) but due to the Corona virus outbreak Claire is teaching mindfulness online in an interactive class setting. She is teaching the 8 week mindfulness course which will be in 'real time' and not using pre-recorded videos.
She has taught many mindfulness classes online previous to the outbreak of Covid-19.
Claire has learnt mindfulness with various highly respected teachers who teach with Jon Kabat Zinn and being close to the source of mindfulness has resulted in a deep knowledge of mindfulness and authentic teaching.
Contact Claire to sign up for the live and interactive 8 week MBSR course.